Four giant pandas, three of them young adults born in Japan, are set to return to China this week. The giant pandas were always destined to return to China after their parents were loaned to Japan as part of China's international breeding and diplomacy efforts.
Much to the delight of fans in Japan, the pandas' return has been delayed for the last couple of years because of travel restrictions imposed by the coronavirus pandemic. But time waits for no giant panda… and with restrictions easing the quartet are now heading back across the sea into the care of the Chinese government.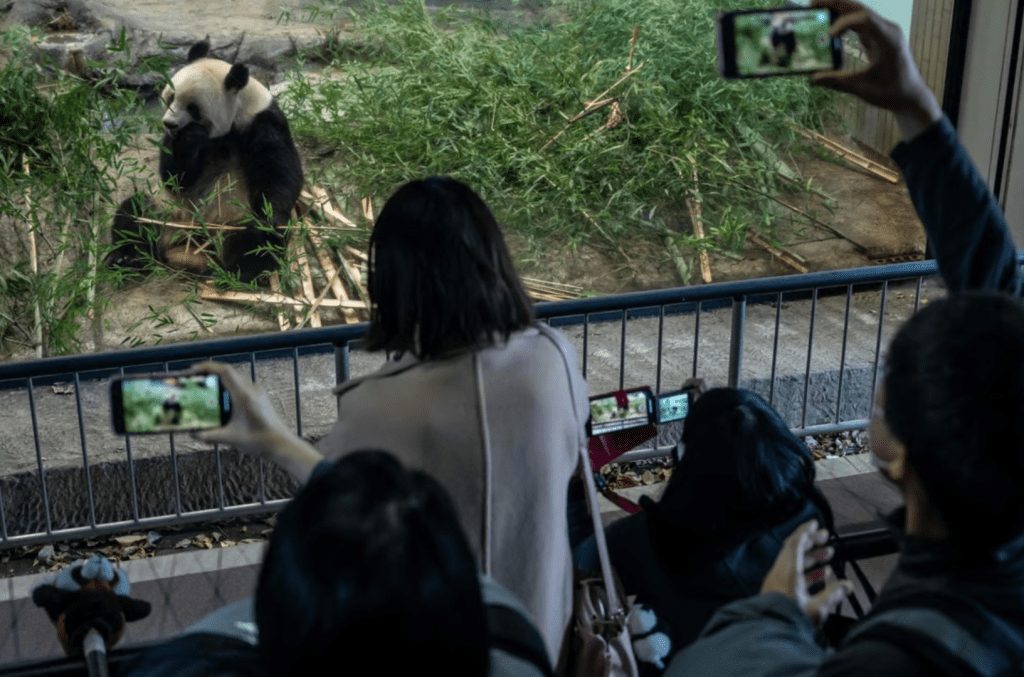 Thousands of fans queued for hours on Sunday to see Xiang Xiang one last time. The lucky few had secured tickets in a highly competitive lottery to see Xiang Xiang on their last public day at Tokyo's Ueno Zoo.
Over 100,000 people are thought to have applied for the golden tickets and with just 2,600 available to the public, many fans were left dissappointed. Some even came to the zoo just to stand outside the panda enclosure and be near Xiang Xiang on their last day in Japan.
One visitor said "I wanted to breath the same air as Xiang Xiang. Even if I cannot see her, my heart is filled with joy knowing she's there".
In groups of just ten, lucky ticket holders had just two minutes to spend with Xiang Xiang before being moved on. There were plenty of tears from panda fans as they bid a fond farewell to the first giant panda born at the zoo since the late eighties.
Xiang Xiang was born in 2017 and should have returned to China once she turned two and a half, but has delighted Japanese panda fans for an extra two years thanks to a loan extension from the Chinese government. 
Xiang Xiang's parents will remain at Ueno Zoo in Tokyo as part of China's ongoing commitment to international breeding efforts.  
Further from Tokyo at Wakayama Adventure World, three more giant pandas are also leaving Japan this week.
Two twin daughters and a father are all making the move, with the father, Eimei, returning to China after having been loaned to Japan in 1994!
Eimei has been a pivotal part of the panda breeding programme in Japan for the last 27 years, having broken the record of 'oldest panda father' twice. His latest cub was born in 2020 when Eimei was 28, a very mature age for a panda, even in captivity.
At 30 now, Eimei is not expecting to be a father again and is returning to China to rest and enjoy his retirement in his native land.
His twin daughters, Ouhin and Touhin, return to China to take part in breeding programmes there.
Japan is left with four adult female pandas, split across two zoos and parks. They've requested another breeding age male to continue their repopulation efforts and given the great track record of cooperation between the two nations when it comes to the giant panda, China is likely to grant their request in the near future.
Until then, Japan mourns the loss of it's proudly Japanese born pandas, who were all so beloved in the country. Many tears were shed at the farewell events held for Xiang Xiang, but is there any better testament to the power of pandas? The black and white bears bring people together in celebration of the natural world, even when it's the shape of bittersweet farewells.