Xiao Qi Ji, a two and a half year old panda cub living at the Smithsonian National Zoo in Washington D.C, has officially moved out of his mom's house this week.
On 27 Feb Xiao Qi Ji officially took up residence in his very own enclosure, living separately from his mother, Mei Xiang, for the first time.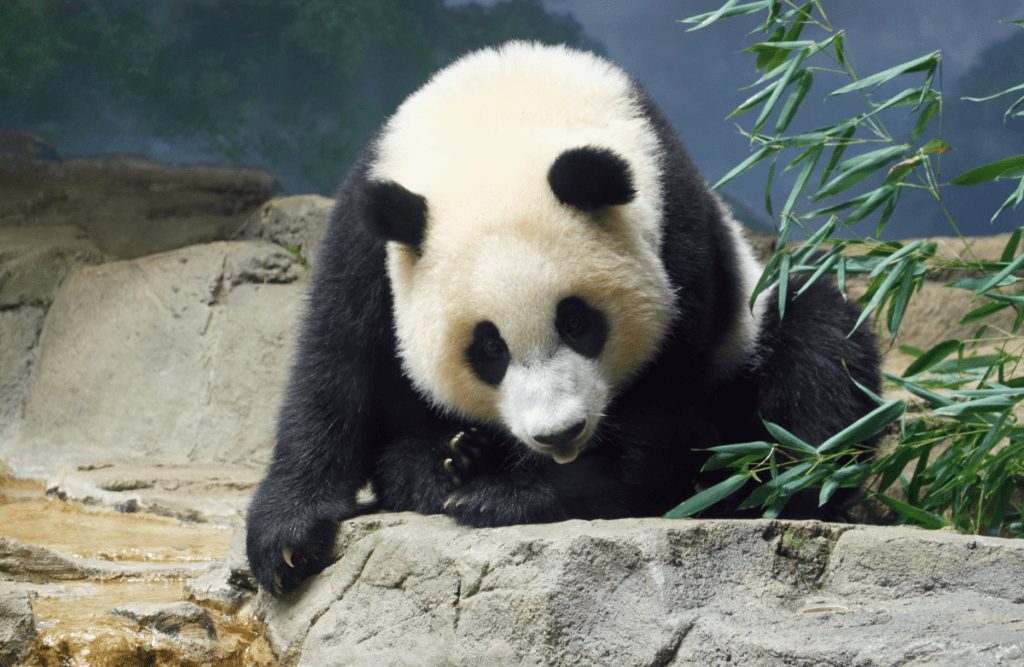 It might seem soon for a 2.5 year old, but in the wild pandas leave their mother's side anywhere from 1.5-3 years of age. 
Experts at the Smithsonian National Zoo have been carefully monitoring the mother and son pair to determine when the time is right for the split. 
The keepers know what behavior to look out for as signs that Xiao Qi Ji is ready for independent living. The dymanic between cub and mother naturally changes as cubs become larger and stronger. 
Cubs will continue to play, but mom will become less tolerant of rowdy behaviour as the risk of injury increases. This can eventually lead to tension if the pair aren't allowed to find their own space.
This great 20 min mini doc contains an example of playful behavior at risk of escalating into danger. It's inevitable as the cub grows larger and more assertive, with a lack of awareness of their real strength. 
Outside of captivity, giant pandas are typically solitary animals, they only ever spend time together during mating and cub rearing. 
As a result, even in captivity, pandas need plenty of alone time and their own territory. 
Keepers have been supporting Xiao Qi Ji in preparation for the big day, slowly encouraging the cub to explore new areas of the enclosure when his mom was not around. 
These short stints helped to acclimatize Xiao Qi Ji to life away from Mei Xiang. Keepers had worried that while Xiao Qi Ji seemed happy to be independent during the day, he might struggle at night. 
However during the process Xiao Qi Ji often opted to sleep separately from mom, even in the same enclosure, so keepers grew confident that the cub was ready for the big transition. 
Xiao Qi Ji moving out is a significant milestone for the giant panda team at Smithsonian National Zoo and they can celebrate having successfully raised the tiny cub to near adulthood as well as a successful motherhood for Mei Xiang (who may soon be ready for her next cub).
If you want to support the brilliant work done at the Smithsonian National Zoo you can find links to donate here or more information about their panda programme here.
The Washington D.C zoo was the first home of giant pandas in North America and remains one of the most respected institutions supporting giant panda conservation.